Apple vs. Motorola, HTC suit combined has been moved back to 2014
Apple versus Motorola & HTC lawsuit has been moved back to 2014.

Published Tue, May 15 2012 5:26 AM CDT
|
Updated Tue, Nov 3 2020 12:28 PM CST
The lawsuit between Apple against Motorola & HTC has been moved back, with the judge consolidating the disparate trials, which are made up from patent infringement claims by Apple against both Motorola and HTC, with both companies counter-claiming against Apple.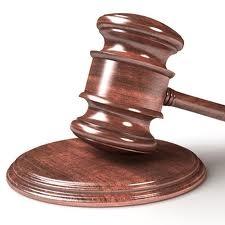 The new combined trial has been pushed back until April of 2014. Federal Judge Robert N. Scola of the Southern District of Florida approved Apple's consolidation request, in spite of the objections from both Motorola and HTC. Now that the case has been rescheduled to 2014, Motorola have lost their chance to enforce any patent suits against Apple in the short term.
Within the lawsuit, Motorola are being accused of violating 14 Apple patents, and at the moment, they have a six patent counter-complaint. Motorola gains the ability to add six other patents that it had filed a separate lawsuit for against Apple in regards to the iPhone 4S and iCloud, which potentially brings their counter-claim total to 12, from 6. HTC on the other hand benefits from the rescheduled lawsuit, as the trial is later than Apple's proposed date of December 2013, and long after Motorola's date of March 2013.
HTC wanted the claims against it moved to Delaware, which is known as a glacial pace of court hearings. Judge Scola had some not so kind words against all three companies, saying:
The parties [Apple, Motorola, HTC] have shown a complete inability to agree upon anything and it is frustrating the progress of these cases.
Related Tags