Max Payne 3 is receiving some great reviews, if you didn't want to play it before, you'll want to now
Max Payne 3 is nearly here, and the reviews are very, very positive.

Published Mon, May 14 2012 8:32 PM CDT
|
Updated Tue, Nov 3 2020 12:28 PM CST
One of my favorite series ever is Max Payne, and the third outing, this time by Rockstar, is nearly here. The game releases later this week on the consoles, Xbox 360 and PlayStation 3, with the PC release slated for two weeks from now.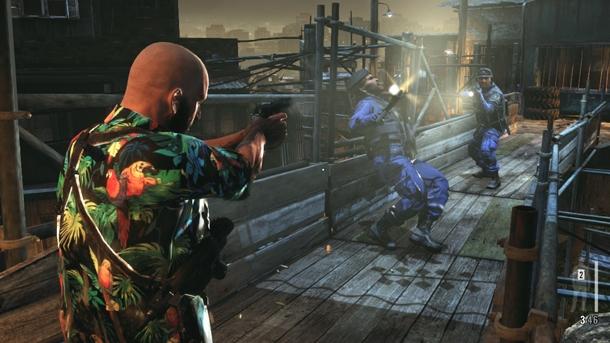 Whilst that's bad news for PC gamers, the game itself seems to be getting quite positive reviews. Ranging from 90- to 100-percent. There's a few niggly reviews where they've reviewed them at lower scores, but the positive reviews far outweigh the negative ones. G4TV smashes out of the gate with a 5/5 review, so I'm guessing they loved it.
G4TV's final words:
Max Payne 3 is a technological tour de force that will have you screaming "Dear lord!" more times than midnight mass. The performances are top notch, the action plays out with unrivaled fluidity, and the multiplayer is deep and rewarding. Silly distractions aside, Max Payne 3 is an action lover's wet dream that also happens to employ some of the slickest direction and transitional trickery this side of a David Fincher box set. Lock and load. It's bullet time...time.
Game Informer gave Max Payne 3 a review score of 9.25 out of 10, which is very positive and they had nearly nothing but good things to say about it.
Giant Bomb gives Max Payne 3 four out of five stars, and says:
Rockstar has taken a lot of risks in the ways it has reshaped the series with Max Payne 3, and there's something to be said for opting out of the easy route. The aesthetic overhaul is certainly the most noticeable, though there's no understating the impact that certain gameplay modernizations have had on the experience. While fans might have a hard time processing the dramatic change in tone, it's approached with a seriousness and conviction that I respect, and frankly, have come to expect from Rockstar.
Keep in mind, the reviews are done from the console version of the game, and not the PC version. The PC version will feel like the same game the consoles received, but should get quite the injection of eye-candy, resolutions, and more.
Related Tags