Samsung asserts PenTile AMOLED screens last longer, reason for use in Galaxy S3
Samsung used a PenTile display in the new Galaxy S3 due to its longer lifespan.
Published Thu, May 10 2012 4:31 PM CDT
|
Updated Tue, Nov 3 2020 12:28 PM CST
During the announcement of the new Samsung Galaxy S III handset, most people were really excited about all of the features that it sported. Not everyone, however, was fully excited about all aspects of the new handset. The issue that most people had with the new device was the fact that Samsung chose one type of screen over another.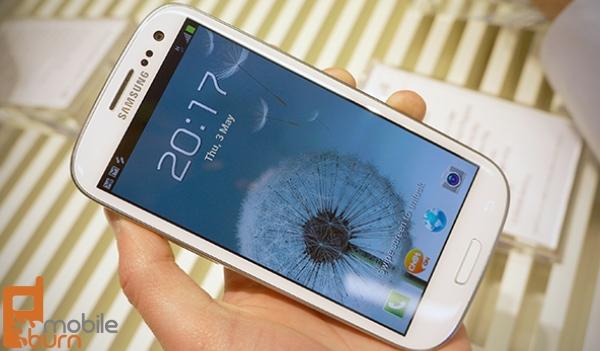 It seems as though most people were disappointed that Samsung went with a PenTile AMOLED screen rather than a traditional RGB AMOLED screen. The difference lies in the arrangement of the subpixels, or pieces that make up a pixel. In a PenTile display, the subpixels are aligned RGBG (red, green, blue, green) and the actual sizes of the subpixels varies.
A traditional screen is arranged RGB (red, green, blue) with each subpixel the same size. Due to the odd arrangement and size differences in a PenTile display, some users have complained of screens not being as crisp as a traditional RGB screen. However, when the resolution is increased, this effect is lessened as the pixels themselves become smaller.
AMOLED screens have a habit of deteriorating. Google had a problem with this exact issue on the original Google Nexus phone. Apparently the blue subpixel deteriorates the quickest, so having fewer blue subpixels lessens the risk of the deterioration affecting screen quality. Since Samsung is building phones to last 18 months or more, they need the reliability of the PenTile display.
In the end, does it really matter? The likelihood is some reviewers will complain about the screen. As screens continually increase in resolution, the difference will become more and more negligible. It's likely that in the future, you won't be able to tell the difference between screens, so if a PenTile lasts longer, it will be the preferred choice.
Related Tags