Google's Project Glass shows usefulness of hands-free photography
Google shows off the point of hands-free photography with Project Glass picture.
Published Thu, May 10 2012 12:35 PM CDT
|
Updated Tue, Nov 3 2020 12:28 PM CST
The augmented reality project that is Google Glass is demonstrating the usefulness of one of its features. While the glasses are nowhere near any sort of public release, Google clearly feels confident in them enough to let senior engineers take them out into the public. The result? Pictures like this which show the point of them.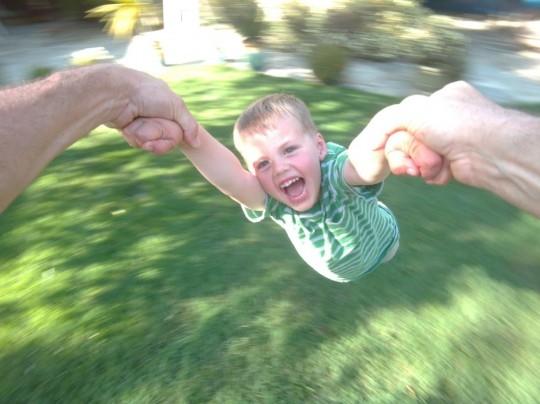 How else would you be able to take a picture like the one above if not for the hands-free photography capabilities of Google's glasses? Simple answer? You couldn't. Not unless you want your son to go flying off into the distance in the picture. I'm not saying that would be a bad picture, but it certainly wouldn't be the same as the above one.
It's not clear what sort of plans Google has for the project, but I can tell you I can't wait to try them. This would be another great place to use Google's indoor mapping. What about yourself? Would you want to wear a set of these glasses out in public?
Related Tags