HP denies cloning the MacBook Air, isn't afraid of a lawsuit
HP isn't scared of Apple, aren't scared over a lawsuit regarding the similarities between their Envy.

Published Thu, May 10 2012 2:29 AM CDT
|
Updated Tue, Nov 3 2020 12:28 PM CST
One can see the similarities between HP's metal unibody-based Envy Spectre XT ultrathin, to Apple's MacBook Air. Firstly, HP's Spectre XT is the new flagship model of HP's just-announced Envy ultrathin lineup, which was born from VoodooPC's Envy laptops, which launched in June of 2008.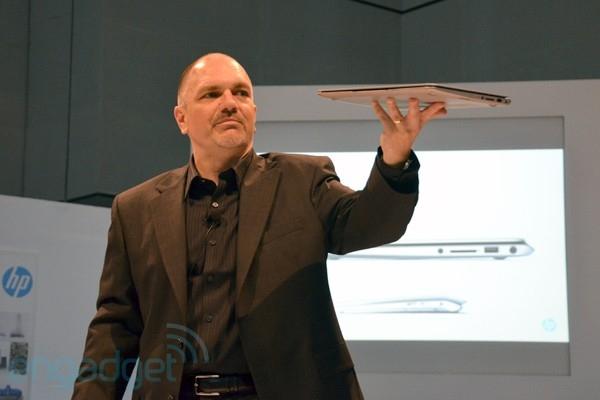 The VoodooPC Envy was one of the first non-Apple ultrathins to arrive on the market mere months after the launch of the MacBook Air from Apple. While the Voodoo Envy didn't look that much like the MacBook Air, HP's line-up of ultrathin's have slowly been sliding into the MacBook Air's skin since release.
The latest release was enough for HP's vice president of industrial design, Stacy Wolff, to go on the defensive. He told Engadget:
[The Spectre XT's looks are] not due to Apple but due to the way technologies developed. It is not because those guys did it first. It's just that's where the form factor is leading it.
He specifically points to his design's rubber imbued bottom, slightly different keyboard, and a brushed metal body as key differentiators. We all know Apple is trigger-happy when it comes to suing companies, but Wolff has stated that the design was approved by his lawyers, so we shouldn't see any problems.
Related Tags