Twitter downplays hacker breach of 55,000 account which were posted online
Twitter downplays the breach of 55,000 accounts and the credentials of said accounts posted online.
Published Wed, May 9 2012 12:33 PM CDT
|
Updated Tue, Nov 3 2020 12:28 PM CST
Apparently Twitter's security was breached which resulted in the compromise of 55,000 accounts. The credentials to these accounts were subsequently posted online. Twitter has now said that they are launching an investigation into the matter of how these accounts were compromised. Luckily, it seems as though most of these accounts were banned spammer accounts.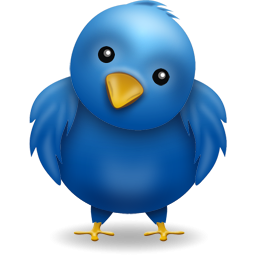 Twitter posted on their official communications account, TwitterComms, that "We're looking into the situation and have pushed out password resets to potentially affected accounts." They also confirm that many of the accounts were spammer accounts or duplicates. "The list of alleged accounts & passwords consists of more than 20,000 duplicates. Also suspended spam accounts & incorrect login credentials."
Still, compiling a list of accounts that big most likely wasn't done through brute force, as that would take some time. Of course hackers affiliated with Anonymous are attempting to take credit. When don't they? It would be an odd move considering how much the group uses the micro-blogging service. The accounts were released in 5 Pastebin posts and Twitter has said that many of the usernames and passwords weren't linked together, meaning incorrect combinations.
It will be interesting to see the results of the investigation. Like I stated before, it is unlikely that this was a simple brute-force attack. At the same time, it's more likely that the list of accounts were taken from another service, rather than a direct hacking of Twitter itself. More as the investigation unfolds.
Related Tags