Faster Wi-Fi is on its way, 802.11-2012 promises 600Mbps, 3.65-3.7GHz, mesh networking
802.11-2012 Wi-Fi network could provide 600Mbps, 3.65-3.7GHz, mesh networking.

Published Tue, May 8 2012 9:21 PM CDT
|
Updated Tue, Nov 3 2020 12:28 PM CST
The Wi-Fi (802.11x) has been revised multiple times over the years, where we've seen 802.11b, g, n and smaller changes like 802.11a, but the IEEE standards committee is now looking at a pretty major revision to the standard dubbed 802.11-2012.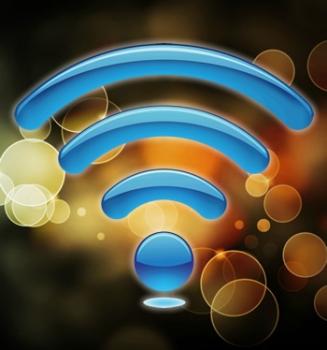 802.11-2012 is said to stand out from the 802.11x crowd by operating within a range of 3.65 and 3.7GHz. At the moment Wi-Fi usually operates at around 2.4GHz or 5GHz frequencies. With the 2.4GHz frequency absolutely saturated by most consumer devices, and 5.8GHz becoming more and more popular, using a new area of the spectrum will give customers not only the change to avoid interference, but a serious injection of speed.
802.11-2012 is expected to hit 600Mbps throughout, with the PHY (physical layer) and MAC (software layer) components of the new wireless standard to be reworked in order to provide that insane speed. These changes will allow allow for new additions such as "mesh" networking, direct-link setup, changes in security, broadcast/multicast/unicast data delivery and additional network management features.
Current 802.11n tech can hit 600Mbps at 5GHz, but requires MIMO technology to aggregate four multiplexed systems.
All I can say is, bring it on. Ditching wires and using insane speed for Wi-Fi would be great. Until SSDs get bigger and cheaper, 10GbE is mostly a dream to the large audience out there.
Related Tags