Blizzard are set to throw some improvements and long-awaited new features into StarCraft II, all before the release of their first expansion, Heart of the Swarm which is coming later this year. One of the best additions to the game will be the ability to resume multiplayer games from a replay file.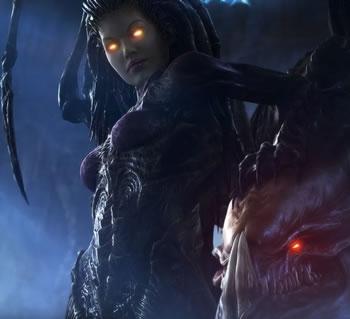 StarCraft II requires the Internet to plan, and there have been many games lost due to connections dropping from Battle.net. It may not seem like a big issue, but when there's money involved with tournaments, this can be quite a big deal. Players have been dealing with this issue from day-one, so a resume feature is going to be big, big news for SCII players.
The new replay system has another ace up its sleeve, where it has the feature to allow more than one person to view the same file, a feature that the original StarCraft has, and until now is still missing from its sequel. StarCraft II, like Diablo III, is set to receive Global Play. At the moment, users are restricted to their region which prevents them from playing with friends across the pond. Alternatively, you have to purchase another copy of the game. After the new patch, you won't need to do that anymore.
We're not finished yet! Blizzard are also talking of new features for clans, but haven't given any specifics other than calling it a "clan/group system". Blizzard are also set to bake in unranked multiplayer, which means you'll be able to experiment with new build orders, or practice with another race without hurting your ladder position.