Google is set to test its self-driving cars in Nevada after receiving nation's first license
Nevada approves a license for Google to begin road-testing its self-driving cars.
Published Tue, May 8 2012 6:31 PM CDT
|
Updated Tue, Nov 3 2020 12:28 PM CST
If you see a car with a red license plate and infinity symbol, steer clear as that car is one of Google's self-driving cars driving itself around. Drivers of Nevada will soon be driving through Las Vegas with the likes of cars that no longer need them. Just do Google a favor, don't honk at any cars with said red license plate.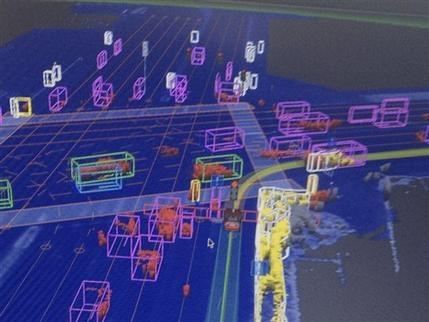 "It gets honked at more often because it's being safe," said Nevada DMV Director Bruce Breslow. But, after proving itself in test drives through Carson City and Las Vegas, the vehicle has received a license to drive itself around, with a few learners restrictions. The vehicle will be required to have two people in it at all times.
One person is required to sit in the drivers seat to take control in case a glitch occurs. The other person is required to monitor a computer screen which displays its planned route and keeps tabs on traffic lights and road hazards. The driver can stop autonomous mode with a push of the brake pedal or a movement of the steering wheel.
"They're designed to avoid distracted driving," Breslow said. "When you're on the Strip and there's a huge truck with a three scantily clad women on the side, the car only sees a box." Breslow believes that these cars will be available in 3 to 5 years and at that point they will feature a green license plate.
Related Tags