The Pirate Bay warns against copies of its site which charge for access
The Pirate Bay warns against proxy sites that are copying its indexes and charging for access.
Published Tue, May 8 2012 5:35 PM CDT
|
Updated Tue, Nov 3 2020 12:28 PM CST
In the wake of a UK court ordering UK ISPs to block access to The Pirate Bay, many sites have popped up as proxies to allow access to the site. The site is actually happy that sites are helping people access The Pirate Bay even when the sites copy its index. However, they aren't so happy when the copy charges users for access.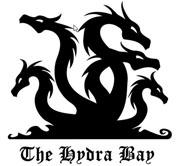 The idea of charging for access to The Pirate Bay is in direct contradiction to what they stand for. As such, when these copy sites use their index and charge for access, they aren't the happiest website on Earth. "We've noticed at least 3 sites that are tricking users to buying access or similar. We do not condone this behaviour, The Pirate Bay is a free service!" says an official blog post.
So, there are a couple of messages to take away from this. One, beware of illegal torrent sites that are illegally copying blocked illegal torrent sites. Two, if you are behind the blockers, make sure you are using a good proxy to access a free service. "Take care and don't get tricked. There's a war going on. It's the mafiaa against the people. Let's make sure that the people win."
Related Tags