RumorTT: AMD to release Radeon HD 7970 "GHz Edition" to combat the GEFORCE GTX 680/690 GPUs
RumorTT: AMD ready to reveal "GHz Edition" of their Radeon HD 7970 GPU.

Published Tue, May 8 2012 12:52 AM CDT
|
Updated Tue, Nov 3 2020 12:28 PM CST
NVIDIA right now own the performance crown for their GEFORCE GTX 680, and GTX 690 GPUs, but AMD aren't just going to lie down and take it. The latest rumor spinning onto the Internet is that we should expect AMD to ramp up the Radeon HD 7970 reference core clock from 925MHz to 1GHz so that they can reclaim the single-GPU performance spot.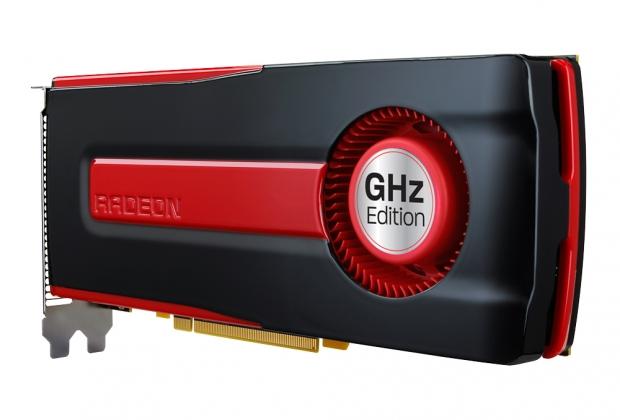 We already have cards clocking in at over 1GHz on the core from various partners, but a reference design from AMD would make this much easier. The rumored cards would launch as "GHz Edition" cards, which we already see in the 7800-series range. Why are AMD doing this now, and not at launch?
AtomicMPC had AMD explain that "yields are now better, their average voltage required to hit 925MHz is much lower than it was on early ES revisions, and most chips are happily hitting 1250MHz now". Is this enough for AMD to win back the performance crown? Or would NVIDIA just do the same thing and crank up their clock speeds once AMD do it? The competition is about to heat up, peeps.
Related Tags