Al Franken believes Comcast is breaking net neutrality rules, sends letter to FCC
Al Franken believes that Comcast is breaking the Net neutrality rules that it had to sign.
Published Mon, May 7 2012 5:31 PM CDT
|
Updated Tue, Nov 3 2020 12:28 PM CST
Minnesota Senator Al Franken believes that Comcast is breaking its net neutrality agreement that it had to sign to gain approval to merge with NBC Universal. The fear that Franken has resides in the fact that Comcast will not count any direct-to-Xbox streaming against customers' 250GB monthly data cap.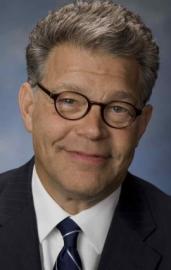 Obviously, Netflix and other internet video providers are upset by this and see it as unfair. They believe it gives Comcast's service an unfair advantage to their own services and that it violates the Net neutrality rules that they had to sign to. These rules prohibit broadband providers from favoring their own content on the open internet over that of their competitors.
But of course, Comcast believes that they are complying and actually exceeding the requirements:
Comcast and NBCUniversal are fully complying with (indeed exceeding) the transaction orders as detailed in our recently filed Annual Compliance Report.

Comcast's On Demand service, a service used hundreds of millions of times by our customers every month for the past several years, is indisputably part of our Title VI cable service which is not subject to the FCC's Open Internet Rules - and we are not aware of anyone who has taken a contrary view. When Comcast streams its own services over the open Internet (including XfinityTV.com or nbc.com), such streaming is subject to Comcast's broadband Internet data usage standards. But the Xfinity app for the X-Box does not stream content over the open Internet and is also part of our Title VI cable service. As such, it is not subject to the FCC's open internet rules.
"When the Obama administration signed off on Comcast's merger with NBC Universal, it laid out a set of rules to prevent Comcast from squashing its competitors -- including popular cable alternatives -- and hurting consumers who have seen rapidly rising cable rates over the last several years," Franken said in a statement.
"Even if this does not amount to a technical violation, it certainly raises serious questions about how Comcast will favor its own content and services to the detriment of its competitors. Comcast's actions will almost certainly drive consumers to Comcast's Xfinity Streampix, rather than other Internet video streaming services, which I fear will thwart your agencies' efforts to create an open and level playing field for current and future competitors of Comcast."
Related Tags