Jury finds Google infringed on Oracle IP in partial verdict, Google moves for mistrial
Oracle Vs. Google jury finds a partial verdict in favor of Oracle.
Published Mon, May 7 2012 3:36 PM CDT
|
Updated Tue, Nov 3 2020 12:28 PM CST
Ah, yes, that legal battle between Oracle and Google is still going on. In fact, it's only in its first stages. The copyright phase of the trial ended Friday with the jury stating they couldn't reach a unanimous decision on one of the four questions it needed to. Judge Alsup told the jurors to think about it over the weekend.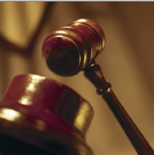 Unfortunately, this did not help as the jury as it told the court that an "impasse has been reached." The jury then turned in its partial verdict on the three questions that they were able to agree upon. The jury has found that Google did in fact infringe on Oracle's copyrights by copying the structure, sequence, and organization of the code.
They were unable to decide if this use would be covered by fair use. The jury found that Google had not unfairly taken from the documentation associated with the 37 APIs. The jury found Google guilty of infringing by actually copying some specific code from the Java programming language. They were only found guilty on one of the three they were charged with.
Google has moved for a mistrial given the results of this trial. The trial has now shifted to the patent portion of the proceedings, even with the unresolved portions from the copyright phase. Both Oracle and Google are preparing briefs on the matter of whether the SSO was copyrightable. The jury has been instructed to continue as if they were. However, if Judge Alsup rules otherwise, any subsequent ruling by the jury would be rendered irrelevant.
Related Tags