The GEFORCE GTX 670 action over the weekend has been entertaining to say the least. I was busy for most of the weekend and only had my smartphone to check the going ons of the Internet, our site, our Facebook page, and to keep up with news.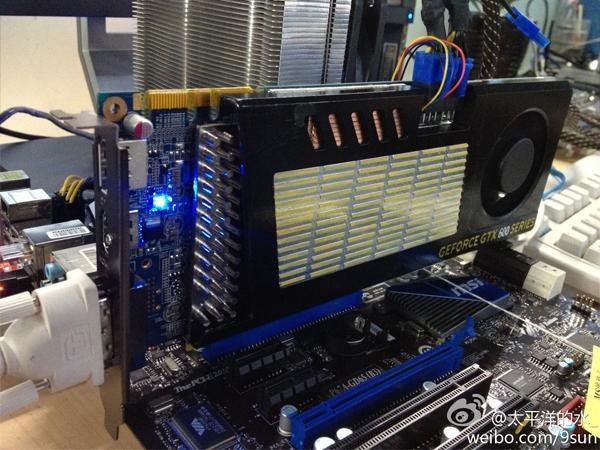 If you didn't already know, Shane has posted up a glorious preview of the GTX 670's performance, Cameron smashed out an awesomely written piece on why we didn't receive the GTX 690 for review, and now we have news that GALAXY has a single-slot GTX 670 that will launch shortly.
Now we're staring down the barrel of a single-slot GTX 670 which sports the NVIDIA reference design PCB. The VRM area looks to be located near the front of the card, and the PCB appears to be cutting off at two-thirds the length of the card. Since the GTX 670's PCB is shorter, the fan being longer has to mean something, right?
Well, it gives the heatsink and fan more room to breathe, with the possibility of it sporting intakes on the reverse of the card. This could give us a slower, quieter cooler. Gone are the days of the single-slot Team Green cards that would spin their fans up like crazy. I look forward to seeing these cards in the near future!