It what can only be described as the legal system actually working, a judge has used common sense and ruled that an IP address is not enough to incriminate a pirate. Judge Gary Brown, a federally-appointed magistrate judge of the U.S. District Court of the Eastern District of New York, delivered the ruling in a fresh round of lawsuits launched by Voltage Pictures.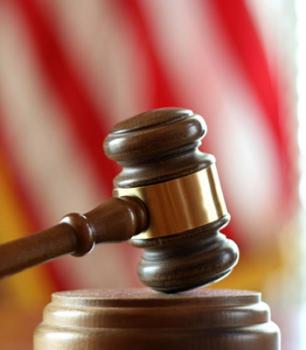 The case in question is one in which Voltage Pictures has sued 2,500 BitTorrent users who have been accused of illegally downloading The Hurt Locker. The movie didn't exactly perform as expected when it hit theaters and the studio is blaming that on piracy and an early leak of the film. Judge Brown spells out his feelings in a 26-page ruling located here.
Thus, it is no more likely that the subscriber to an IP address carried out a particular computer function -- here the purported illegal downloading of a single pornographic film -- than to say an individual who pays the telephone bill made a specific telephone call," [...] "Most, if not all, of the IP addresses will actually reflect a wireless router or other networking device, meaning that while the ISPs will provide the name of its subscriber, the alleged infringer could be the subscriber, a member of his or her family, an employee, invitee, neighbor or interloper.
Voltage Pictures had previously sued 24,583 people back in 2011 for pirating the video. Each person was sued for $2500-3000, which would have totaled the studio somewhere in the neighborhood of $70 million. That kind of money would have made up for the underwhelming performance at the box office. Fortunately, Voltage Pictures couldn't produce enough evidence in the 120 day time period allotted, so the case was dismissed.