Android lost money every quarter in 2010, $97.7m revenue in Q1
Android had a "big loss for the year" in 2010 court excerpts from yesterday show.
Published Fri, May 4 2012 11:31 AM CDT
|
Updated Tue, Nov 3 2020 12:28 PM CST
Google has never really released any sort of data about the financials of Android. People have been forced to take educated guesses about whether or not Android is making money for Google. Well thanks to the ongoing battle between Oracle and Google, we finally have some hard numbers to go off of, and it's a somewhat bleak picture.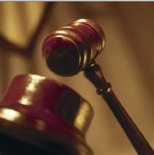 Currently, the lawsuit is in jury deliberations and those deliberations are currently locked. The judge and jury are trying to work out what sort of damages may be due to Oracle, hence the hard financial data that has become available. Judge William Alsup, yesterday, read excerpts from some court documents which showed that Android had a net loss every quarter in 2010.
This resulted in a "big loss for the whole year." He also made note that Android only had a revenue figure of $97.7 million for the first quarter in 2010. These figures are important because they go into figuring out how much money Oracle could be due in damages. If Google hasn't made money, they are on the hook, conceivably, for less money. At the same time, one would have to question why they would continue with a platform that isn't making money.
Related Tags