Why we didn't have an NVIDIA GEFORCE GTX 690 launch review at TweakTown
NVIDIA dislike us, but should consumers be concerned? We think so.

Published Fri, May 4 2012 7:18 AM CDT
|
Updated Tue, Nov 3 2020 12:28 PM CST
*** Our GEFORCE GTX 670 review has been posted! ***
AnandTech described the beasty and impressive new NVIDIA GEFORCE GTX 690 dual-GPU video card rather well with just three adjectives in its review yesterday - Expensive, Rare and Fast. They along with a bunch of other websites like ours got a review sample directly from NVIDIA. We didn't, but that was no surprise to us at all.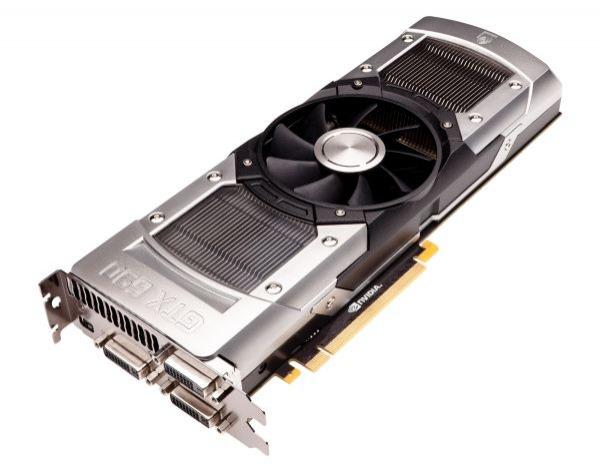 We have attempted for years to work with NVIDIA, but it hasn't worked. Some years ago we started breaking NVIDIA GEFORCE launch dates and posting our reviews early on purpose because NVIDIA would not support us properly. We didn't expect any more or less than the treatment that other media get. They would never send us review samples of new video cards. Our response was simple - you don't play nice with us, we won't play nice with you. We posted many GPU reviews well ahead of the launch time. Some will say you broke the NDA, but let's make it very clear - you have to have an NDA to begin with to break it. We haven't signed an NVIDIA NDA for a very long time. They'd have to firstly communicate with us for that to even happen.
This has gone on for years and years as I said, it got a little better, but just recently got a whole lot worse with the GTX 680 launch where ALL of our emails to NVIDIA were simply ignored. Heck, Shane Baxtor (our video card editor) even moved to Taiwan and around that time of his move NVIDIA Taiwan office said they were "too busy" to meet him. That's the type of thing we have to deal with when working with NVIDIA. Lovely, huh? During that meeting we had planned to talk with NVIDIA and try and smooth everything over. We never got that chance.
Back to the subject at hand, the new GEFORCE GTX 690. The reason we didn't get a review sample and more so the reason we didn't give you a full and comprehensive review before the launch time had to do a lot with our previous reviews. NVIDIA are worried, a lot I'd imagine. I guess they assumed we'd get an early GTX 690 sample from one of their partners here in Taiwan. For that reason, NVIDIA gave its partners hardly anytime at all with the GTX 690 in their testing labs. This is bad. That means all of the big Taiwanese video card companies would have had hardly any time (in some cases just hours and some partners didn't even get a GTX 690 sample at all) to examine the product and use it to determine their eventual GTX 690 products.
This could end up in products which are not as good as they could be and that's a concern for you, the consumer. It's high time NVIDIA just grew up and started sending us samples directly like any other media they work with. We don't expect that to happen anytime soon and from our prospective and yours even, it's better. Besides the video card models that NVIDIA makes and its partners just re-brand (the GTX 690 for example), we are going to be able to bring you earlier reviews and our full comprehensive coverage before anyone else on most new GEFORCE video cards. In fact, whether NVIDIA like it or not, tomorrow we will be the first media in the world to bring you a full review on the new GEFORCE GTX 670 video card.
Our contacts in Taiwan and around the world are thick and very expansive. We could go on to say what they think of NVIDIA, but it's not a suitable platform here to do it. NVIDIA can do nothing about it, except attempt to block us like they did with the GTX 690 and ultimately we think that's a bad move, as it could affect the end consumer product, since the companies sell these video cards don't get adequate time to test and explore the new product before they get to bringing out their versions. Peace out NVIDIA, except not really.
Related Tags