Google wants to change the internet, proposes SPDY as opposed to HTTP
Google wants to replace HTTP with SPDY as load times are around 23% faster.
Published Thu, May 3 2012 12:27 PM CDT
|
Updated Tue, Nov 3 2020 12:28 PM CST
Spring cleaning is in full effect over at Google. Usually during the spring, Google attempts to rid itself of dead-end projects or, you know, push to overhaul the internet's DNS system. In this case, Google would like to replace HTTP with a new protocol called SPDY. To encourage this, it's showing potential speed gains on mobile networks.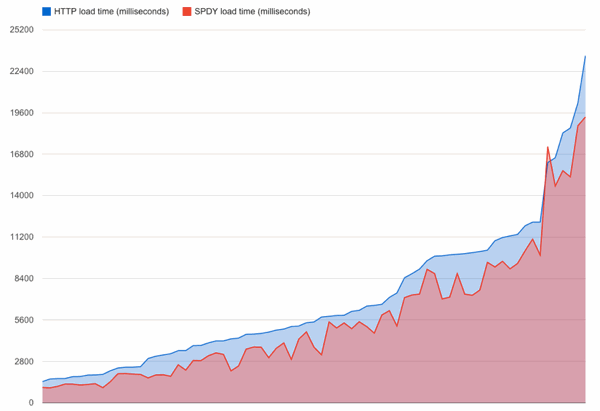 Relying on the company's benchmarks, I can say that mean page load times on a Galaxy Nexus are 23% faster with the new system. Google hypothesizes that even more speed can be gained with future optimization. Google has already implemented SPDY in Chrome and Mozilla in Firefox. For once, even Microsoft seems to be on board.
So, as a way to transition, Google is proposing an Apache 2.2 module called mod_spdy. This module would allow web servers to take advantage of features such as stream multiplexing and header compression. HTTP, you've been good to us, but it appears that it is about time for you to go into the history books.
Related Tags