Earlier on today we were invited to the ASUS headquarters here in Taipei where we got a look at a couple of exclusive features that part of is range of new Intel Z77 Express based motherboards. We got a look at Fan Xpert 2 as well as Wi-Fi GO! We're going to look at the latter first.
Wi-Fi GO! is a combination of hardware and software that is included in most new ASUS Z77 motherboards. It includes a hardware Wi-Fi chip on the board and lovely and easy to use software on your PC and finally an Android or iPad app called Wi-Fi GO! Remote. We tested in the video above using the currently unreleased app version of V1.1.01 - it should be released to the public in a week or two. It includes the following functions: DLNA Media Hub, Remote Desktop, Remote Keyboard and Mouse, Smart Motion Control, File Transfer and Capture and Send.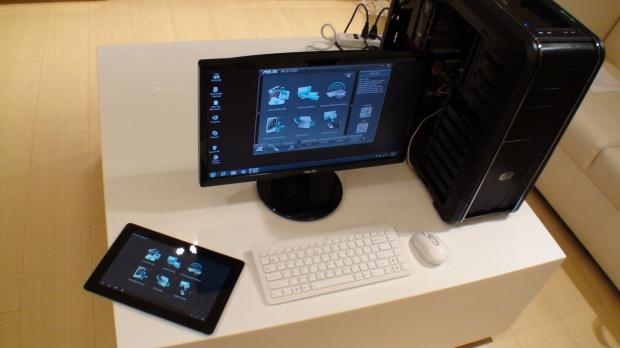 Let's start off with DLNA Media Hub. This part of the app allows you use your Android tablet or iPad as a big remote control to stream content from your host (your ASUS Z77 PC) to any DLNA-compatible media player or device on your local network. The only requirement is that all of the devices (the tablet, your PC and your media streaming device) are all connected to the same network. After starting the sexy looking app and loading the DLNA Media Hub, you are quickly promoted with a new screen that allows you to select the type of media you want to stream to your device - pictures, music or video. In our video above we streamed a video and as you can see it worked quite well.
[img]2[/img]
The second and last featured we covered due to time constraints was the Remote desktop feature which is my favourite function. As the name suggests, it lets you take control of your desktop computer from your tablet. You can kind of think of it as VNC, but in this form with a simple and yummy UI, it's much better. It allows you to control the mouse cursor (yes, multi-touch if your tablet supports it) and bring up an included on-screen keyboard in the Wi-Fi GO! Remote app. There is very little delay in the actions we performed during our playing time at ASUS.
[img]3[/img]
While not on video, we also tried all of the other functions and they all work really well. The Remote Keyboard and Mouse function is quite similar to the Remote Desktop function except it doesn't show your PC's screen, just a mouse cursor and keyboard area to remote control those functions of your PC. Smart Motion Control sort of switches things around a bit and allows you to use your PC to control your tablet's camera to take photos and video of course from your PC, wherever your tablet may be located in your house.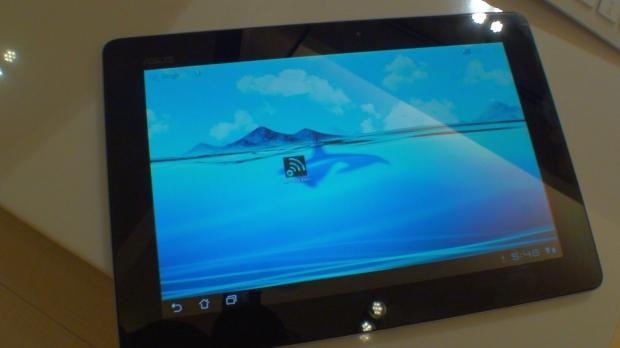 File Transfer is just like it sounds - simply right click on a file(s) on your PC and right click and "Send to" and there you can select your tablet device which has the ASUS app installed. The finally app is a handy one, Capture and Send allows you to use a hotkey combo to do a print screen of what's on your PC screen and then automatically send it over to your tablet.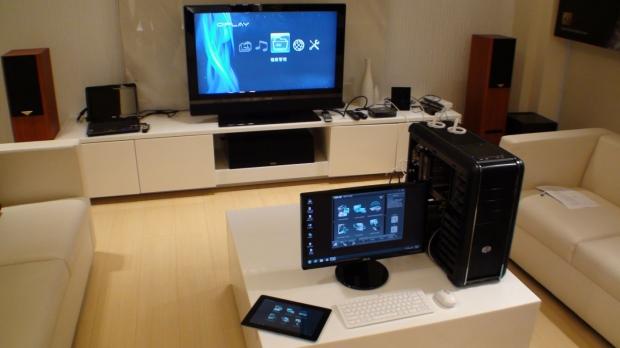 We spent almost one hour playing with Wi-Fi GO! at the ASUS HQ and I have to say I'm rather impressed. At this stage I know what my next HTPC motherboard will be, that's for sure. ASUS is doing well not only on the hardware front as they have done for years now, but they are also starting to create some really intuitive and sometimes brilliant software, too. Other motherboard companies should really take notice.