Microsoft to open New York research lab, hires 14 Yahoo Researchers to do so
Microsoft hires 14 Yahoo researchers, will be hired to kickstart new NYC research lab.

Published Thu, May 3 2012 6:00 AM CDT
|
Updated Tue, Nov 3 2020 12:28 PM CST
Microsoft scooped up well-known social network researcher Duncan Watts over the weekend, but he wasn't the only one Microsoft had their sights on. Microsoft have scooped up 13 other Yahoo researchers to kick-start a new New York research lab.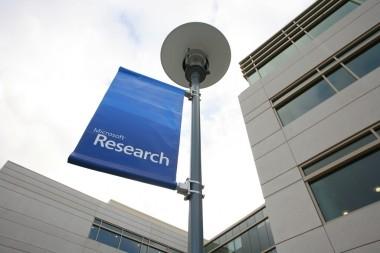 From these 13 people Microsoft have acquired brings David Pennock who is an algorithmic economist and will over see day-to-day lab operations. Microsoft also scored machine learning expert John Langford. Microsoft aren't new to research organizations, where they have budgets in the billions, and 850 PhDs. NYC will be Microsoft's 13th global office according to Jennifer Chayes, who manages Microsoft Research New England, as well as the New York Group.
Microsoft were fortunate enough to grab these people as Yahoo made cuts to their research organization last month. Chayes adds that the Yahoo researchers didn't necessarily come as a package, where she elaborates:
I don't feel like we hired a group; I feel like we hired 15 amazing individuals, some of which became available because there were some problems at Yahoo.
Watts has said that he's looking forward to working with data from many Microsoft services such as Xbox, Hotmail, MSN Messenger and Skype. The data will be used for research projects on topics like group performance and network structure. Watts added that Microsoft's partnerships with both social networking giants, Facebook and Twitter, give them an edge because of their extensive data access that he would've had trouble getting elsewhere.
Related Tags