Tumblr finally wants to make money, launches first ads ever on site
Tumblr adds advertising less than one month after CEO says that it is a last resort.
Published Wed, May 2 2012 1:29 PM CDT
|
Updated Tue, Nov 3 2020 12:28 PM CST
It's pretty tough to run a website, especially a mega-large website, without some sort of revenue. Servers, IT people, web developers, and the rest aren't free, so Tumblr has been living off of its start-up investments for a while now. They have finally decided that they need to make some money off of the site in order to keep running.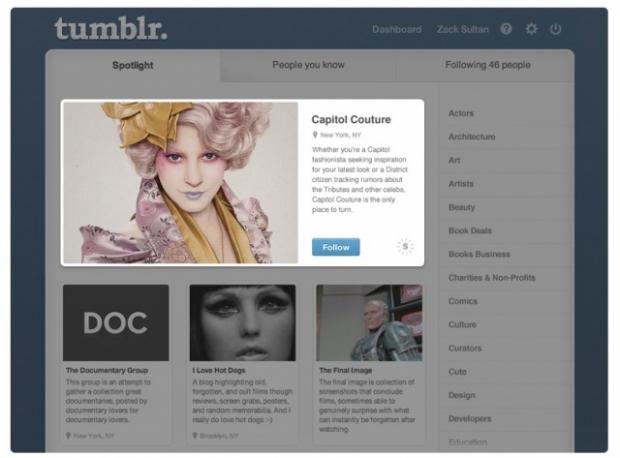 Enter Tumblr's first ads. These were first announced two weeks ago at Ad Age's digital conference. The ads aren't very intrusive on users' blogs, which is a good thing. MySpace fell out of favor because of the sheer intrusiveness of its advertising. It wasn't too long ago that the CEO of Tumblr said they would rather sell the desks in the office than put ads on the site. Curiously, that same CEO left the company yesterday. It is possible that that and today's launch have some sort of connection.
These ads aren't ads in the traditional sense. Instead the company is using its Radar and Spotlight features to help highlight content from advertisers/sponsors. According to the company, Tumblr Radar gets 120 million impressions a day. The feature is designed to hgihlight "the most creative and interesting media" on the Tumblr network and advertisers will "get a dedicated share of attention, with the opportunity to gain thousands of new followers, likes and reblogs."
Related Tags