Diablo III is nearly here, we've already hit May 1 which means there's only two weeks left to go until we can raid dungeons, and start using the new Auction House to sell our loot. Today, Blizzard released a full list of the region servers that will be available for Diablo III.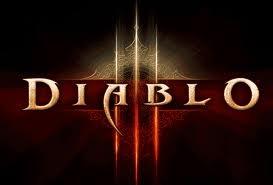 What this has also unleashed, is that we can play on any region's server in Diablo III, which is great. Game servers will come in three regions: The Americas, Europe, and Asia. Players can choose any server they want, but with caution: you won't be able to transfer characters, or items from server to server. But you can switch between servers as many times as you want. The list of servers is:
The Americas - For players in the US, Canada, Latin America, Australia, New Zealand, and Southeast Asia.

Europe - For players in the European Union, Eastern Europe, Russia, Africa, and Middle Eastern countries such as Israel and the United Arab Emirates.

Asia - For players in South Korea and the regions of Taiwan, Hong Kong, and Macau.
Another note is that Auction houses, stashes, and friends lists, as well as most other individual information is region-specific, and won't transfer when you switch regions. StarCraft II was worse, where it had quite a strict region-lock on most servers. If you wanted to play on multiple region's, you needed to have multiple copies of the game itself.