Mark Zuckerberg has joined Viddy, posts a video of his dog playing around
Viddy gets another member, Mark Zuckerberg.

Published Tue, May 1 2012 4:28 AM CDT
|
Updated Tue, Nov 3 2020 12:28 PM CST
I was sitting around a bonfire at my brothers house last week when my mate Daniel turns to me, laughing, and tells me to check out this new app on his iPhone called 'Viddy'. He said it was the Instagram of video. After showing me Snoop Dogg driving his car and just looking at the road, and various other videos - I could see it had the potential of being an acquisition target by Facebook, or similar.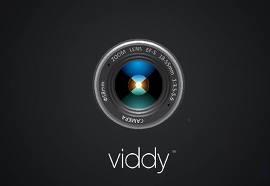 Now Facebook founder himself, Mark Zuckerberg, has joined the ranks of thousands by signing up for the video sharing mobile app, Viddy. Zuckerberg posted up his first video under the nickname 'Zuck', which featured his dog, Beast, playing around in his house. Zuck's first video received more than 1,200 likes from other users, but this number should expand exponentially should Zuck share it on his Facebook page which sports 13 million subscribers.
A photo of his dog received more than 250,000 likes, with Viddy benefitting big time from such huge exposure. Viddy has also just hit 15 million users, but the celebrities joining the Viddy game are growing by the day. Viddy has just recently had a new injection of funding from rockstar investors such as Twitter co-founder Biz Stone, Skull Candy's Jeff Kearl, Jay-Z, and more.
Related Tags