NVIDIA preps two more Kepler GK-104 based cards, GTX 660 and 670
NVIDIA preps two new Kepler based models off of cut-down GK104 chips.
Published Mon, Apr 30 2012 5:30 PM CDT
|
Updated Tue, Nov 3 2020 12:28 PM CST
Word on the street is that NVIDIA is extremely happy with the 28nm yields of the Kepler architecture and so they decided to launch two high-end cards before stripping down the chip and releasing more value-priced cards. Even with the good yield of the 28nm architecture, the GTX 680 is out-of-stock almost everywhere.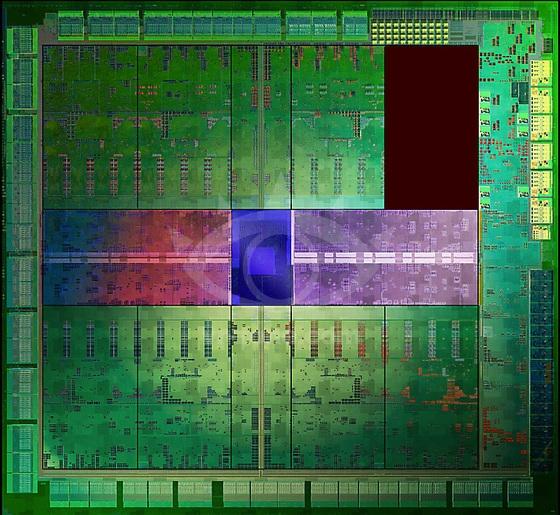 Apparently, even with the good yield, it appears that there is quite the selection of chips that aren't performing up to snuff. NVIDIA is, according to sources, preparing to launch two new, cut-down versions of the GK-104. The GTX 670 (670Ti) will be powered by the GK104-335-A2 whereas the GTX 660 (660Ti) could be powered by a different revision.
The 670 is said to feature 1344 CUDA cores with a 256-bit memory bus and 2GB of GDDR5 memory. Clocks for the chip should be somewhere around 915-950MHz for the core and 1.25GHz for the memory. The 660 should feature a fully disabled GPC (Graphics Processing Cluster) disabled. This means it will feature 1152 CUDA codes with a cut-down 192-bit memory bus. This memory bus would force 768MB or 1.5GB of memory.
VR-Zone expects pricing to look like:
$999 - GTX 690 4GB

$579 - GTX 680 4GB OC (Preferred AIB Pricing)

$499 - GTX 680 2GB

$379 - GTX 670 4GB (Preferred AIB Pricing)

$399 - GTX 670 2GB

$249 - GTX 660 (Ti?) 1.5GB
Cards are expected to be announced sometime next week with wide availability by Computex in early June.
Related Tags