UK ISPs must block access to The Pirate Bay a court rules
UK courts rule that British ISPs have to block access to The Pirate Bay.
Published Mon, Apr 30 2012 12:31 PM CDT
|
Updated Tue, Nov 3 2020 12:28 PM CST
The Pirate Bay is pretty much synonymous with copyright infringement. As such, a UK court has ruled that because the site is infringing on copyright on a massive scale, six of the country's ISPs must block access to the Swedish website. In what can only be described as a major censorship of the internet, this court ruling could set dangerous precedent.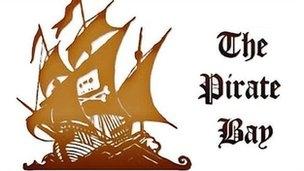 If you are a British user of Sky, Everything Everywhere, TalkTalk, O2 or Virgin Media and a user of The Pirate Bay, soon you will be unable to access the site. "Sites like The Pirate Bay destroy jobs in the UK and undermine investment in new British artists," the British Phonographic Industry (BPI) said.
The British ISP BT has requested a few more weeks to decide if they will block access to the site. "Unfortunately, the move to order blocking on The Pirate Bay comes as no surprise," Pirate Party UK leader Loz Kaye told the BBC. "The truth is that we are on a slippery slope towards internet censorship here in the United Kingdom."
Additionally, most of our readers know just how pointless blocking a site in a single country can be. We've seen similar attempts in Iran and China fail. This is because users can use proxies to circumvent the blocks instituted by ISPs. Not only does it not work, but as stated before, it sets a dangerous precedent.
Jim Killock, executive director of the Open Rights Group, said, "It will fuel calls for further, wider and even more drastic calls for internet censorship of many kinds, from pornography to extremism. Internet censorship is growing in scope and becoming easier. Yet it never has the effect desired. It simply turns criminals into heroes."
Related Tags