NVIDIA unveils the GEFORCE GTX 690, dual-GPU Kepler heaven is nearly here
NVIDIA takes the covers off of the GEFORCE GTX 690, their dual-GPU king is close to release.

Published Sun, Apr 29 2012 1:59 AM CDT
|
Updated Tue, Nov 3 2020 12:28 PM CST
We've all been salivating at the mouth for it, well, maybe not you, but I sure have. What are we salivating for? NVIDIA's answer to the question "who is your Daddy?" Well, their answer? The GEFORCE GTX 690.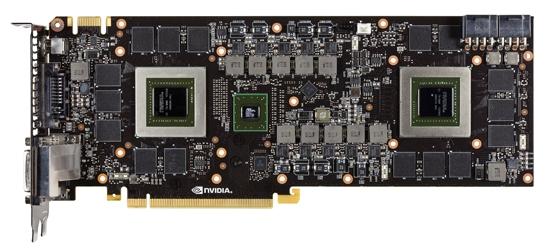 Kepler has had an interesting launch, where NVIDIA just dumped the GTX 680 onto the market and pretty much said "have at it, everyone" and it was a great contender to the already fast Radeon HD 7970. But how good does the dual-Kepler GTX 690 need to be? Usually we get two decent cards with built-in SLI, but NVIDIA have opted for dual GTX 680s for the GTX 690.
This time round, we get two fully enabled GK104 cores bursting at the proverbial seams. NVIDIA are also setting some high targets on performance per watt, where NVIDIA are able to leverage the GK104's cores onto a single GPU without having to worry about it requiring super-cooling, or sucking down serious power. The GEFORCE GTX 690 also has something else high-end up its sleeve, it's price. It will launch at $999, but did you really expect this beast to be cheap? Didn't think so.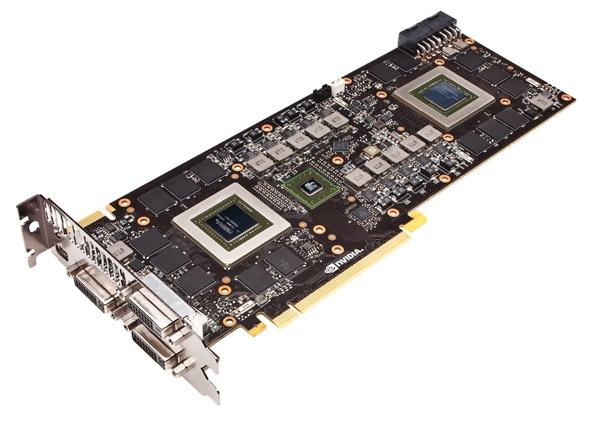 NVIDIA chose their GeForce LAN event in Shanghai, China to unveil their latest and greatest, and what a great event to do so.
Ok, enough GPU foreplay, lets get right down to business. Let's strip the card down and see what specs we can find inside, shall we? The GTX 690 houses two GK104 cores (found in the GTX 680) which sport 1536 CUDA cores each, as well as 128 Texture Units, 32 ROPs, which gives us a total of 3072 Cores, 256 TMUs and 64 ROPs.
Of course, with two GK104 GPUs on the GTX 690, there has to be some kind of drawback, right? Correct. This draw back comes in the form of clock speed drops. The GTX 680 sports 1006MHz Base Clock backed up by a 1058MHz Boost clock, but the GTX 690 features a drop of 915MHz Base, and 1019MHz Boost. Not bad, but a tiny bit of a drop.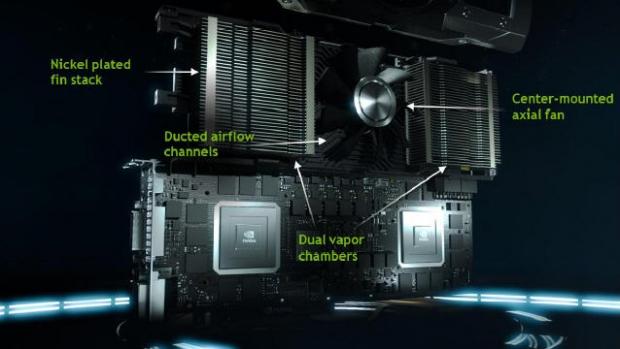 This should give us performance pretty close to SLI GTX 680s, and that is pretty amazing in itself. Memory-wise, the GTX 690 is identical to its single-GPU brother where it sports 2GB of GDDR5 memory running at 6Gbps and uses a 256-bit interface. The GTX 690 also supports quad SLI which means you can slot in another GTX 690 if you've got the money and run 4 GPUs altogether. Hell. Yes.
Because of the slightly ramped down clock speeds, NVIDIA were able to reduce the overall power envelope of the GEFORCE GTX 690. Usually we see 375W-plus on dual-GPU cards, but the GTX 690 only requires 300W. This is a tribute to the kick ass Kepler architecture compared to the hot-as-hell, hungry-as-hell Fermi architecture.
The design of the GPU is also amazing, it's not just specs that NVIDIA gave the polish to. The heatsink shroud is fabricated from cast aluminum and injection molded magnesium alloy which is not only a great heat conductor, but asks as a noise insulator to reduce the fans noise. The fan itself is a high-end beating design and its airflow is directed specifically to optimize cooling efficiency, all while minimizing noise causing restrictions.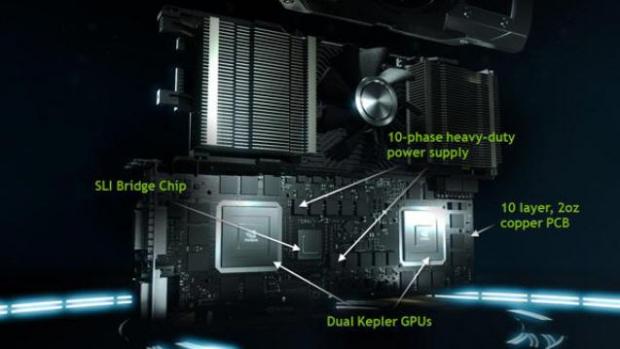 Speaking of power, the GTX 690 uses a decent 10-phase all-digital PWM design for the cores themselves whilst the memory will most likely use its own dedicated distribution grid. It all comes down to two 8-pin PCI-e connectors, which should give the GTX 690 a very nice overclocking ability. Not long until we get these cards in our hands, and you'll hear all about them when that happens.
How long until we have to wait for the real deal? Oh, well, just May 3. Ya know, a few days away from now!
Related Tags