New 3D printer is under $500, creator is former MakerBot exec
A new 3D printer has broken the $500 price barrier!
Published Thu, Apr 26 2012 3:32 PM CDT
|
Updated Tue, Nov 3 2020 12:28 PM CST
I'm a bit of a fan of the maker community and I have a real interest in 3D printing and prototyping. I've been chasing a 3D printer for a while now, but the cost has always kept me from buying or building one. A former MakerBot exec has now created a 3D printer that is ready to print and it costs less than $500!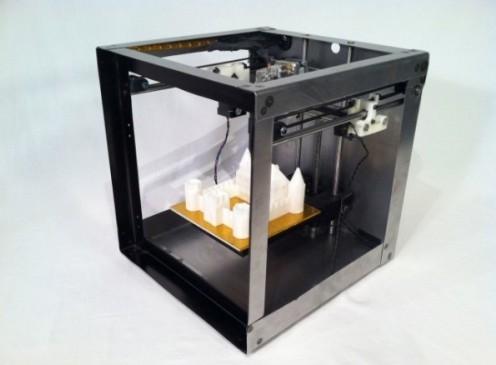 Solidoodle is the company that produces this latest printer. It is led by Samuel Cervantes, who is MakerBot's former COO. The new printer can print objects up to 6"x6"x6" and is strong enough that "a 200-pound man can literally stand on top of the machine while it's printing." Not quite sure why you need that, but there it is.
The video above gives a quick explanation of how the printer works and shows some examples. Some of the stuff, such as Yoda, is really cool! It's incredible what you can now make in your house. A quick design on the computer and it can be printed in almost zero time. This is perfect for case modders like myself.
Related Tags