Pay with cash while shopping WalMart.com
WalMart introduces a program to allow paying with cash for online purchases.
Published Thu, Apr 26 2012 1:31 PM CDT
|
Updated Tue, Nov 3 2020 12:28 PM CST
If you are one of the growing number of consumers who doesn't have a credit or debit card to use while shopping online, WalMart has a new program designed just for you. According to WalMart, many of its customers shop paycheck to paycheck so they need more ways to purchase items online. This is where WalMart's "Pay with Cash" program comes in.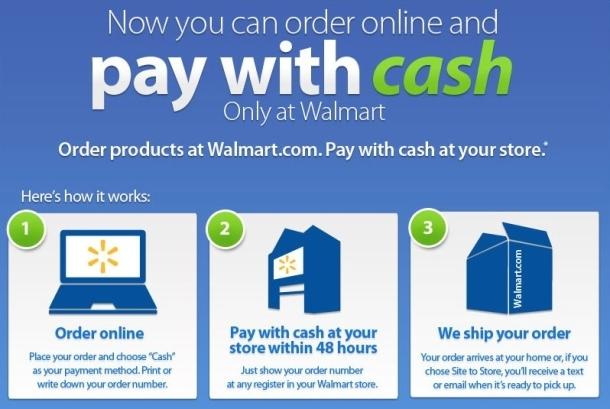 Obviously, most people's computers don't have any sort of cash terminal sitting there, so the program had to come up with a solution. How it works is you shop online and place your order. You receive an email receipt which you then take in to your local WalMart. Head to any register with the receipt and pay cash.
If you still have to go to the store, what's the point of shopping online? Well, WalMart.com offers a much wider selection of goods than the store counterparts do. Additionally, you can have the products shipped straight to your door, rather than having to walk around the store and pick them up.
"Many of our customers shop paycheck to paycheck and are looking for more ways to purchase items online but don't have the means to a credit, debit or prepaid card," Joel Anderson, president and CEO of Walmart.com, said today in a statement. "Our new 'Pay with Cash' offering is designed just for them. It makes it easier for our customers to shop the way they want, where they have access to a broader product selection at Walmart.com coupled with the convenience of payment and shipping as they want."
Related Tags