Apple's Tim Cook takes a swipe at Microsoft's Metro UI
Apple CEO Tim Cook compares Windows 8 to combining a toaster with a fridge.

Published Thu, Apr 26 2012 5:29 AM CDT
|
Updated Tue, Nov 3 2020 12:28 PM CST
Apple may have quite a bit of power in the smartphone and tablet sector, but we all know that all kingdom's eventually collapse. Before that, the King's make big speeches and Apple is no different. Apple CEO Tim Cook took time out from yesterday's earnings call to take a swipe at Microsoft's plans for WIndows 8, where he likening them to combining a toaster to a fridge.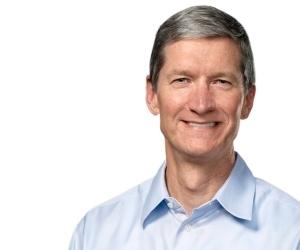 Cook had a question-and-answer session that followed the earnings call, and was asked if Apple had any plans to merge their tablet and laptop efforts, as Microsoft are doing with their upcoming Window 8 OS. Cook replied with:
You can converge a toaster and a refrigerator, but those aren't going to be pleasing to the user.
Cook snapped again, saying that any sort of convergence between tablets and laptops would result in a dilution of both, where he added:
We are not going to that part, but others might from a defensive point of view.
But, we all know Apple are big at talking and then going back on their word. If you'll remember when the iPhone was first released under Jobs' leadership, Apple made a very big deal of claiming that their then-new iOS operating system was, at heart, the same as its OS X desktop. Where they have now gone back on that word. Comparing iOS to OS X is just silly... iOS is even more closed off than OS X and is quite basic in comparison.
Related Tags