If you're sitting in a swish hotel lobby one day soon and a few men in suits walk in with a suitcase with a sticker on the side saying "Money Inside", and they're all wearing Intel Inside shirts or something to that effect, you've just witnessed a deal between Intel and Cray for $140 million.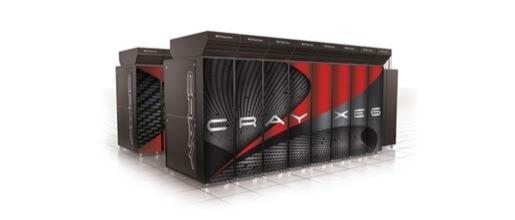 Cray are handing over technological patents to Intel, where they'll receive $140 million in cash for them. The patents include hardware patents concerning interconnect technology that it used to link up multiple processors together to exchange data at high speed. Cray's shares jumped because of the news, with an increase of 24-percent to $8.75 in pre-trading, and are currently climing past $9.
Part of the deal includes around 80 of the 800 employees Cray has will be joining Intel. Cray CEO Peter Ungaro has said:
This agreement also dramatically strengthens our balance sheet and increases our options for further growth, profitability and creating shareholder value.