Valve's new employee handbook will make you want to work for them so much more
Valve's employee handbook is just pure awesomeness

Published Wed, Apr 25 2012 2:14 AM CDT
|
Updated Tue, Nov 3 2020 12:28 PM CST
Valve are successful because they don't run their company in a traditional sense, in more ways than one. Valve attract the best talent from across the world, and this talent produces some of the best product in the form of Steam, games and more.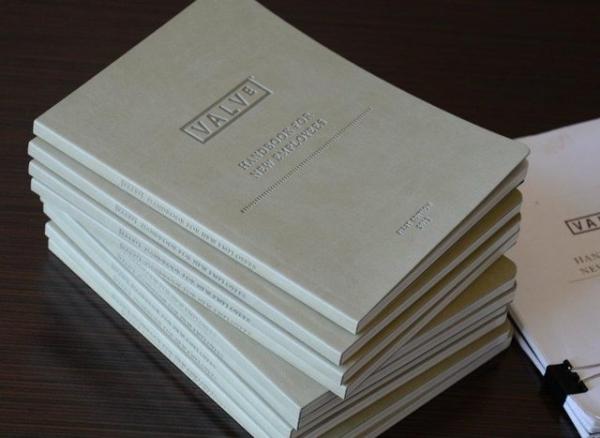 A PDF of Valve's Handbook for New Employees has made its way onto the Internet, and you can take a read at just how awesome it is to work at the company. A traditional job would have you go in, take a job title, a desk and start your job. You work a normal 9-5, Mon-Fri, at your desk, with someone higher than you telling you what to do, and not do.
This can work well, if everyone is treated equally, but we all know this doesn't generally work. Valve's way is that they give you a desk, on wheels, so that if you're not liking the department, or area where you start, and you feel you'd be more efficient in another area, you can move freely. You're not stuck into a single "X" position. You're just 'working at Valve'.
Every employee is equal, and there are no "managers" looking down on you wanting answers on your work, or asking why you're eyes are peeled to a screen doing something productive. Valve know that telling an employee to sit behind a desk and do a single specific task/job kills 99-percent of their value.
Valve employees even have the power to green-light new projects, or even ship new ones. Office perks are also a big note here, which are similar to Google where you get a laundry service, gym, massage room and game room, and that's just a few of them. Valve sounds like a great company to work for, something that would be a 'dream job'.
You can read the handbook here.
Related Tags