Microsoft have confirmed that a near-final "release preview" of Windows 8 is expected to drop in early-June, says Windows unit president Steven Sinofsky, where he made the announcement at at Windows Developer Days event held in Japan earlier this week.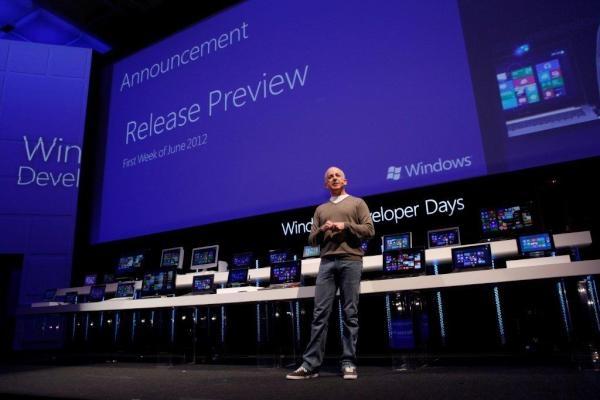 This should mean the release could arrive at the time of Computex, which would be a perfectly timed show off period for the Redmond-based company. All eyes will be on the releases as they hit as Microsoft push Windows in a new direction.
Windows 8 should be quite the all-in for Microsoft, as they're not only trying to keep desktop-based customers happy, but notebooks, newly-arrived Ultrabooks, and then tablets and smartphones. Microsoft want to combat Apple's iPad, but right now have nothing to even compete with. Windows 8 will change all of this.
On top of the OS being able to run on traditional x86-based processors, it'll work on low-powered ARM-based solutions, too.