Oh, Apple, you cause so many rumors because of your secrecy. Now, according to sources in the supply chain, Apple is working on a low-end iPhone to gain some market share in the low-end smartphone market. Previously to do this, they had continued to sell previous generation iPhones, but even the lowest priced 3GS is still $375 unlocked.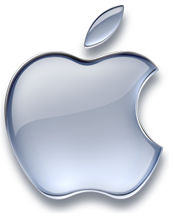 The sources place the new, rumored low-end iPhone shipping at or around the same time as a new high-end sixth-generation iPhone would be. There have been rumors regarding a low-end iPhone for years and Apple has consistently done something different. That's why I recommend taking this rumor with a grain of salt.
However, this year may be different for Apple. For one, they no longer have Steve Jobs. Also, they could be feeling more pressure as Android gains market share. On the other hand, they may be hoping Oracle beats Google and destroys Android. Only time will tell if this rumor will come to fruition.