The future has once again been predicted by a TV show. A new concept vehicle that is strikingly similar to that in the TV cartoon Futurama could make trips around the world in only 6 hours. New York to Hollywood could be completed in a mere 45 minutes. All of this is thanks to magnetic levitation.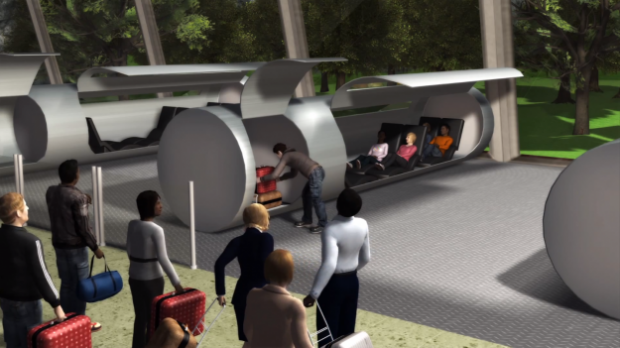 This new concept is called Evacuated Tube Transport (ETT) and works by moving at incredibly high speeds. Each tube vehicle car thing (honestly, I'm not sure what to call them!) seats 6 people and has a baggage compartment. The passenger capsule is then put into a vacuum tube where it is levitated leaving it frictionless and air drag free.
Without friction or drag, the system is efficient and can attain a top speed of approximately 4,000 miles per hour. No typo there, folks. This speed allows it to do the incredible feats described above. Even with that speed, passengers would experience no more G-force than a typical car ride down the freeway.
Better yet, the people behind the technology say that it could be available in the next 10 years. "Just like trains, initial ETT use will be for cargo, and along high use routes of travel," ET3 says in a statement on its official site. "Since the system is efficient in energy and materials used, high-speed travel will be low-cost, and sustainable. Eventually, everyone in the world may use the system."