RumorTT: Next iPhone may sport in-cell technology from Sharp and Toshiba
RumorTT: Apple's new iPhone could sport in-cell touch technology

Published Mon, Apr 23 2012 2:35 AM CDT
|
Updated Tue, Nov 3 2020 12:28 PM CST
Apple's next iPhone isn't too far off, we should see it this year sometime, but how could it stand out from the crowd and change from the 2-year-plus design of the iPhone 4/S? Well, according to part suppliers claimed to DigiTimes, Sharp and Toshiba Mobile Display were "likely" producing in-cell touch panels that have reached yields good enough for the two companies to participate.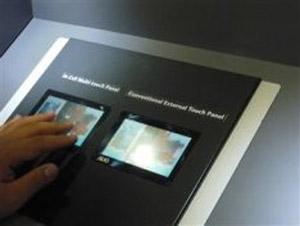 The two companies would start production of the in-cell panels sometime this spring, but it's not clear whether this schedule includes Apple. The same tipster pointed toward the actual phone launch in the summer, but as with any rumor, there's no exact concrete proof. Most rumors and talk have pointed toward a September/October release of the next iPhone.
In-cell touch has been talked about before, and if it's baked into the next iPhone, it would point toward a significant redesign of the popular smartphone. In-cell tech puts the touch sensors within the display's TFT layer instead of its own surface, which slims down the overall screen quite a lot. It also sports the additional upside of bringing the LCD, AMOLED, or similiar display closer to the surface, which leads to a more direct interaction with what's on the screen, and sometimes a brighter picture.
As always, this is a rumor, so take it as it is. But if Apple want to fend off the sure-to-be strong competition in various handset makers such as Samsung, they're going to have to do something to stand out this time.
Related Tags