Valve are continuing their efforts on the free-to-play gaming front, with a new plan to release their sure fire hit, DOTA 2, as a free-to-play title. Good Guy Gabe has come out and said that Valve are not applying a wholly conventional freemium model for DOTA 2.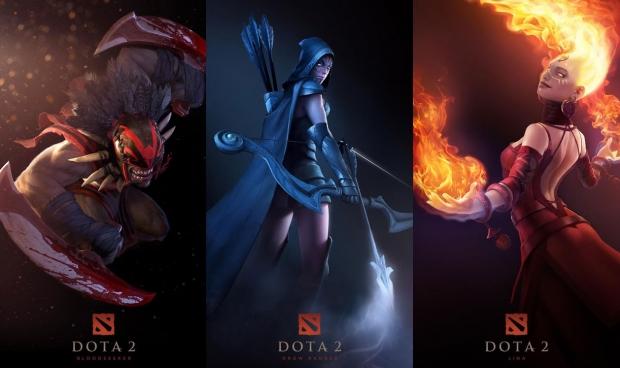 Usually, freemium games are made available to everyone and then later the company monetises it by selling optional in-game items, Team Fortress 2 has done this for example. In an interview with Seven Day Cooldown, Newell said that DOTA 2 would be "free-to-play [but] it'll have some twists". He continues:
The issue that we're struggling with quite a bit is something I've kind of talked about before, which is how do you properly value people's contributions to a community?
This is something that echoes what Newell said during a discussion with Develop last year. During that discussion he said:
The games industry has this broken model, which is one price for everyone. That's actually a bug, and it's something that we want to solve through our philosophy of how we create entertainment products. What you really want to do is create the optimal pricing service for each customer and see what's best for them. We need to give customers, all of them, a robust set of options regarding how they pay for their content.
Newell then adds:
An example is - and this is something as an industry we should be doing better - is charging customers based on how much fun they are to play with. So, in practice, a really likable person in our community should get Dota 2 for free, because of past behaviour in Team Fortress 2. Now, a real jerk that annoys everyone, they can still play, but a game is full price and they have to pay an extra hundred dollars if they want voice.
So after hearing the man himself say that, what are your thoughts? It seems they're trying to put this plan into action, and that plan gets its GO signal with DOTA 2. Valve are one of the only companies with the power to do this, as they don't have any big bad corporation behind them pointing fingers and demanding more profits, more players and less options for the player. Another huge, huge title released and it's free-to-play. What is going on with the world? Great development for gamers, Valve.