Naming things can be difficult. Think about how hard it was to name your kids. If you don't have kids, think about how hard it was for your parents to name you! A similar crisis plays out when the Intel engineers are trying to come up with the codename for upcoming Intel CPU architectures.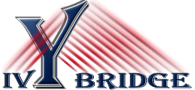 I have to take a moment and apologize for the corny Shakespearean title. It's just that from Intel's perspective, it's true. It doesn't really matter what they call the chip as the name has no influence on the design. The codename just has to be something "nice name that could pass the legal test."
Usually Intel codenames are based on locations in North America, so Sandy Bridge and Ivy Bridge actually break this mold for, what I can tell, the first time ever. To understand how Intel came up with Ivy Bridge, we actually have to look at Sandy Bridge first. Arie Harsat is the Intel engineer who came up with Sandy Bridge.
Now, Sandy Bridge wasn't always Sandy Bridge. First it was "Gesher," the Hebrew word for "bridge," because Harsat saw the new architecture as "a bridge into the future." However, this name didn't pass the legal test because Gesher is also a former political party in Israel. The name was changed to its English meaning and the word "Sandy" was tacked on. Harsat doesn't remember where the word Sandy came from. It could be a reference to beach sand, which is one of the main ingredients in silicon.
Harsat was then tasked with the process of coming up with the codename to the "tick" of the Sandy Bridge architecture. He wanted consistency and a smooth approval process. Naming products is much harder than it was naming my three kids," he said. Continuing along the "bridge" idea, he kept the second word and started looking for a new, American first word.
"There are so many places in the U.S. named something Bridge or Bridge something," Harsat said. "I found 'Ivy Bridge' and I said to myself, 'that's a nice name and ivy is a nice plant.'"
Apparently I frustrate Intel's marketing and branding teams when I refer to chips by their codenames. "I suspect the press and analysts do it partially out of habit because they have been using the codenames for months before we announce the brand names," said Brian Fravel, director of brand strategy at Intel.
Unfortunately, the world may never know which American Ivy Bridge the new processor is named after. "I really don't remember," Harsat confessed. "It may have been that several 'Ivy Bridges' came up in the search and since I found one I didn't care about which." Like Harsat, I don't think it really matters.