Diablo 3 demo accidentally posted for download, Blizzard shuts down servers
Diablo 3 Starter Edition accidentally posted for download by Blizzard via battle.net.
Published Thu, Apr 19 2012 1:32 PM CDT
|
Updated Tue, Nov 3 2020 12:28 PM CST
Oh how I love when companies screw up. It really makes my job so much easier. Today's company to screw up? Well, that would be Blizzard. They accidentally posted the Diablo 3 Starter Edition for download via people's battle.net accounts. The Starter Edition is basically a demo, similar to World of Warcraft's demo.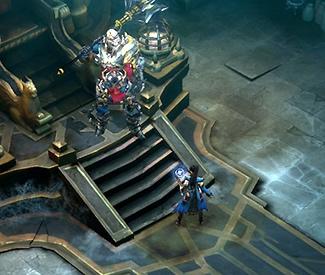 A lucky few managed to download the game before Blizzard took battle.net down for maintenance at 8:45am EST. Obviously the 'maintenance' is removing the game that shouldn't have been posted. The lucky few have reported being able to play through part of the single player campaign without any need for a CD key.
Diablo 3 has been in development for over 10 years, so when Blizzard announced the May 15, 2012 release date, many gamers rejoiced. This slip-up by Blizzard confirms that there is indeed a Diablo 3 which should further make gamers happy. I imagine one of the lucky few who snagged the game will end up putting it on a torrent site.
Related Tags