Diablo III beta servers shut down on May 1, game launches two weeks later
Diablo III is nearly here! Beta servers get shut down on May 1, stats wiped, and full game launches

Published Thu, Apr 19 2012 2:30 AM CDT
|
Updated Tue, Nov 3 2020 12:28 PM CST
A few nuggets of Diablo III news have arrived, first up the beta servers for the game will shut down on May 1st. All stats and characters will be wiped in preparation for the full launch of Diablo III on May 15th. Second, some individuals have discovered that there will be a Starter Edition of Diablo III, that was accidentally made available for download through their battle.net accounts.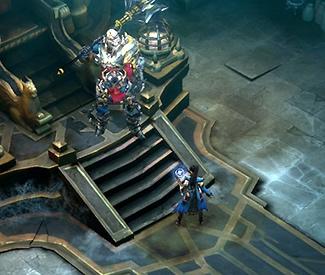 Blizzard noticed this quickly, and took battle.net down for "maintenance" at 8:45am EST. Some people were lucky enough to stealth away with the download, and have reportedly been able to play through part of the single-player campaign without the need of a product key. Lucky, lucky, lucky. Those who have been bashing around within the Starter Edition report that it is indeed Diablo III, but in a "limited form".
Most of the players say that the content found within the game is similar to the Diablo III beta. All of the classes are available to play, but the user interface prompts the user to upgrade to the full version of Diablo III in order to access certain features. Now that we have a confirmed Starter Edition of Diablo III, this is beginning to make sense. StarCraft II and World of Warcraft have enjoyed Starter Editions, which allowed players to play a limited part of the game for free.
After they've upgraded to the full version, the experience is made seamless, all characters are retained, as well as your progress from the Starter Edition. Players should expect the same from Diablo III's Starter Edition.
I've just personally pre-ordered it just now, and I'm currently downloading the Mac client right now. I'm so unbelievably happy that Blizzard have it on both Mac and Windows, and that my one purchase can be played on either OS. This is how games should be. May 15 can't come soon enough.
Related Tags