The latest rumor to hit about Samsung's next GALAXY device is that they might drop the GALAXY S III name. This would be a move that would allow Samsung to not scare off customers with a new device, that might not be the huge leap some are expecting from the GALAXY S III.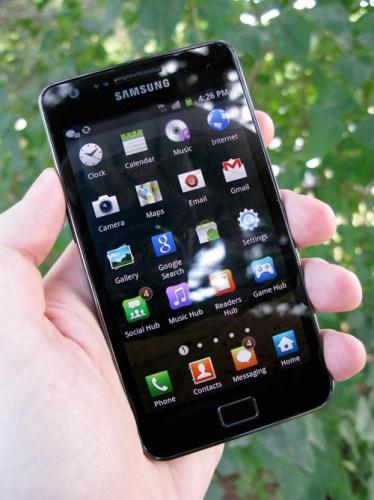 Apple did a similar move with the iPhone 4S, which wasn't a big jump from the iPhone 4. Samsung hit a home run with the GALAXY S II, as it has become their most successful smartphone ever. Samsung will most likely not change the overall look of the phone, and just beef up some of the components and features instead.
We should still expect Samsung to bake in their quad-core Exynos processor, beef it up to a 1080p HD display, and integrated 4G LTE should make an appearance, too. Storage is said to be topped out at 32GB, with a 16GB model optioned. Storage has never been a problem on non-iPhone smartphones, as SD cards play a big part of upgradeable storage giving the customers much more room to move within the phone itself.
Samsung are expected to also give the 'new GALAXY' a cool feature: eye tracking. What this would do is have the ability to tell if the users is looking at the phone, and when they're not, turn the phone off as they are looking away. This would preserve battery life, but would come with its own fair share of problems. What if you looked away from the phone for a second, if someone says your name or a car beeps their horn - the phone would switch off? That would get annoying, unless there was a time delay, or another method to keep it from locking itself.
All in all, I'm excited to see what Samsung brings to the table.