Dell's upcoming Alienware M18X R2 gaming notebook is nearly upon us, and what a beast it is. First up the Alienware M18X R2 is an 18.4-inch beast of a notebook, with a Full HD (1920x1080) resolution LCD White-LED Glossy screen.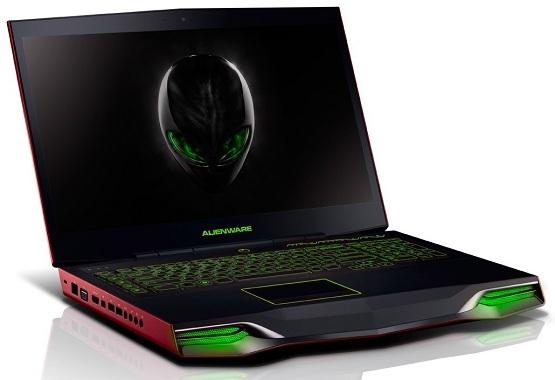 Filling this out are three CPU options, all Intel Ivy Bridge-based Core i7 models, with the i7-3610QM, i7-3720QM and i7-3820QM at 2.3GHz, 2.6GHz and 2.7GHz, respectively. Storage-wise, we have normal HDD options and SSD options, the HDD options come in either 500 or 750GB, both at 7200RPM. SSD-wise, we have three options, 256/512GB Samsung PM830, 32/64GB Samsung PM830 or 512GB Micron C400. The SSDs are all SATA 6Gbps standard.
RAM options are not too bad either, with 1600MHz on offer in 2, 4 and 8GB as well as 1866MHz for 2GB options. Let's get onto the juicy stuff, shall we? GPU options are quite kick arse, with 3 different options. Radeon HD 7970M in CrossFire, GeForce GTX 675M in SLI, or a GeForce GTX 660M (it's unknown if this will be a single-GPU or SLI offering).
AC Adapter will be either 240W or 330W. All I can say, is I want one. This would make a pretty killer notebook. The one thing I'm disappointed in is that they're still only sporting 1920x1080 displays. We really should see these being bumped up to 2560x1xx0 displays (1440 or 1600).