When posting news, I have to select a category, but what would this fall under? The closest would be Fashion meets Tech, but it was a hard choice! This news is not a joke, or a troll. Melbourne-based artists Gavin Bell, Jarrah de Kuijer and Simon McGlinn have teamed up with Air Aroma for a new unique fragrance.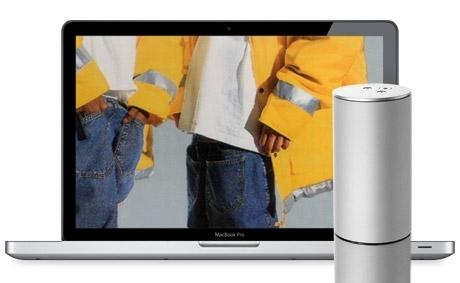 The new product is said to smell like a brand new Apple product, specifically a MacBook Pro, just as its been opened for the first time. Yes. I'm being serious.
To replicate the smell a brand new unopened Apple was sent to our fragrance lab in France. From there, professional perfume makers used the scents they observed unboxing the new Apple computer to source fragrance samples. On completion the laptop was sent back to Australia, travelling nearly 50,000kms and returned to our clients together with scent of an Apple Macbook Pro.
The new fragrance will be used at the artists' art show in Melbourne, where it will be diffused throughout the exhibit with an Air Aroma Aroslim diffuser. The bad news? The scent doesn't look to be going into mass production, so the legions of Apple worshippers can't get their hands, and noses, on this gear.