Google in hot water over privacy, may face fines for bypassing Safari settings
Google may face more fines for circumventing Safari privacy settings.
Published
0 minutes & 59 seconds read time
'Google' and 'privacy' probably should never be used in the same sentence, unless of course you are accusing Google of breaking a privacy agreement. Well, the FTC has done that, and will be deciding in the next 30 days whether or not to fine the Web giant for bypassing a Safari setting and placing cookies anyway.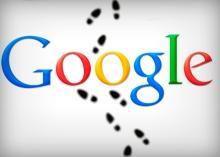 Google, before ceasing the practice, had been using a special code to get around Safari's privacy settings so that they could track users on computers and mobile devices. The FTC is looking into whether this violates a 2011 settlement agreement between the FTC and Google over privacy concerns with the launch of Google Buzz. The fines in this case could be up to $16,000 per day.
Google continues to defend itself and a spokesperson stated that the company's behavior was "[providing] features that signed-in Google users had enabled." "However, the Safari browser contained functionality that then enabled other Google advertising cookies to be set on the browser," Google spokesperson Chris Gaither told CNET. "We will of course cooperate with any officials who have questions."
This is not the first time that Google has been in hot water over privacy concerns. The most recent, prior to this one, was the combining of the privacy policies across Google's services. The new policy allowed Google to combine user data from all of the services. Additionally, on Sunday, the FTC fined Google $25,000 after accusations that the company "deliberately impeded and delayed" its probes into StreetView policies.
Related Tags