RumorTT: EA preparing to layoff 500-1100 employees
Rumor: EA denies that it is preparing to layoff between 500 and 1100 employees.
Published
1 minute & 14 seconds read time
Let's first start this rumor off with a note: EA denies this rumor, however, its statements in regards to it seem to indicate that it is true.
A Mr. Derek Andersen from Startup Grind is claiming that he has confirmed with multiple sources inside Electronic Arts (EA) that the company is planning to layoff somewhere between 500 and 1100 employees. This equates to somewhere between 5% and 11% of the workforce could be on the chopping block. The layoffs were supposedly set for April 9, but have since been pushed back.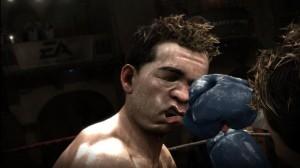 However, he claims that they are coming very soon. This year has been rough of EA: Star Wars hasn't matched goals and they were voted 'Worst Company In America' in a poll held by The Consumerist. Additionally, stock prices have fallen from $61 down to the current $16. Zynga has also cleaned out a large portion of EA's management.
EA has released two statements in regards to this rumor which deny it. However, within these denials, the terms 'resize' and 'adjustments' were thrown about. It would appear that EA will mask these layoffs under the camouflage of a 'restructuring.' It will be interesting to see if these layoffs come to fruition. For the employees' sake, I hope that they don't.
Denial #1:
There are no lay-offs as such, we always have projects growing and morphing. At any given time there are new people coming in and others leaving. EA is growing and hiring and building teams to support the growing demand for digital games and services.
Denial #2:
EA is growing and looking to hire hundreds of people for our digital, console, mobile and social games. Like all game companies, we make occasional adjustments to resize teams as projects are completed and new priorities are established. Overall, we expect that headcount will be up at the end of this year.
Related Tags