Palit shows off GEFORCE GTX 680 JetStream, oh by the way, it sports 4GB of RAM
Palit's GEFORCE GTX 680 JetStream 4GB gets snapped on camera, turns around to show off its 4GB behin.

Published Mon, Apr 16 2012 6:25 AM CDT
|
Updated Tue, Nov 3 2020 12:29 PM CST
Palit have already launched their GEFORCE GTX 680 JetStream, but did you really think they'd go back to their man cave and continue gaming on their high-end GPUs and not work on anything else? Ha!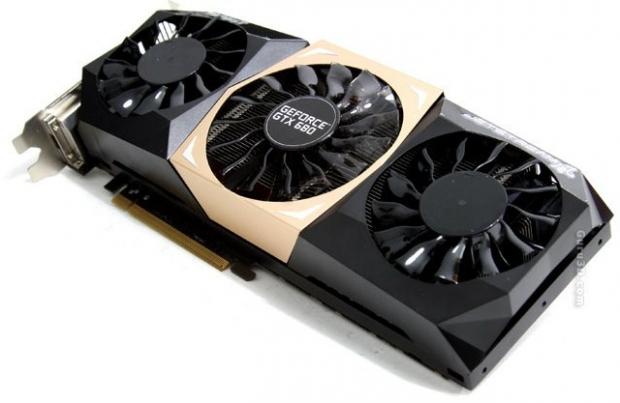 Now we have the new JetStream which sports 4GB of RAM. The new GTX 680 JetStream 4GB joins the 4GB ranks being made up by Gainward and their Phantom 4GB as well as Galaxy's GTX 680 4GB. This new extra RAM definitely comes in handy for those insane resolution and anti-aliasing that you can use, as well as the triple-monitor Surround Vision setups.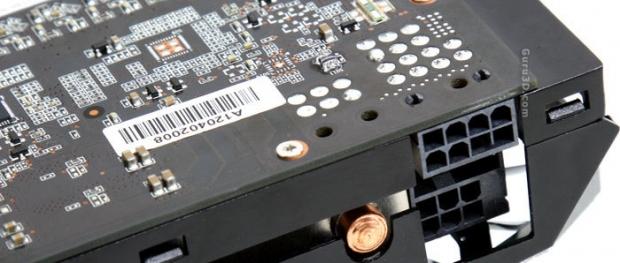 The new GEFORCE GTX 680 JetStream standard model with 2GB comes with core speeds of 1150MHz and 6.30GHz on the memory. The 4GB variant sticks to the NVIDIA reference clocks of 1056MHz and 6.00GHz for the core and memory, respectively. It will still use the 6-pin plus 8-pin PCIe connectors. The card itself looks quite sexy with three fans, too.
Related Tags