Apple Stores are replacing white iPhone 4 with iPhone 4S, sometimes
Apple Sores are replacing some white iPhone 4's with iPhone 4S's.

Published Mon, Apr 16 2012 3:23 AM CDT
|
Updated Tue, Nov 3 2020 12:29 PM CST
Some people have been wandering into Apple Stores, where they've had their iPhone 4 smartphones swapped to the iPhone 4S due to a shortage of the iPhone 4. The iPhone 4S stock would most likely be a refurbished unit, but hey, you can't complain about that upgrade!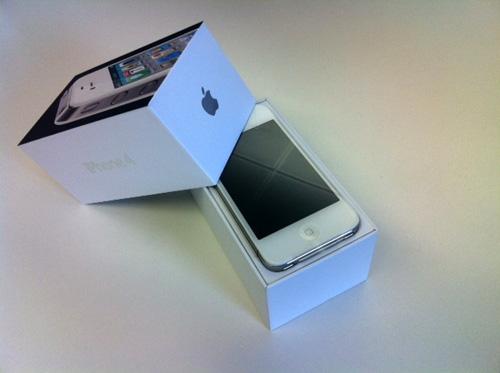 Claims made by Apple retail staff when talking to 9to5Mac have said that Apple have a shortage on the 16GB white iPhone 4 model, and are offering a swap to the iPhone 4S if the store in question is out of stock of the older model.
Shortage of Apple replacement units are rare, so this is a very unique event. Some will luck out, but I wouldn't be hoping that you'd get an iPhone 4S if you walked in to an Apple Store with a faulty 16GB white iPhone 4.
Related Tags