A massive 38% of kids on Facebook are under 13 according to a study
A new study shows that 38% of children on Facebook are below 13 years of age.
Published
1 minute & 2 seconds read time
I thought it was ridiculous when I saw an 8 year old with a cell phone last week, but apparently it's worse than I thought. A new study suggests that he was using Facebook on his phone as well, even though Facebook requires users to be 13 years of age or older. With all of the money and the technical prowess that Facebook has, shouldn't they be able to find an under-aged user?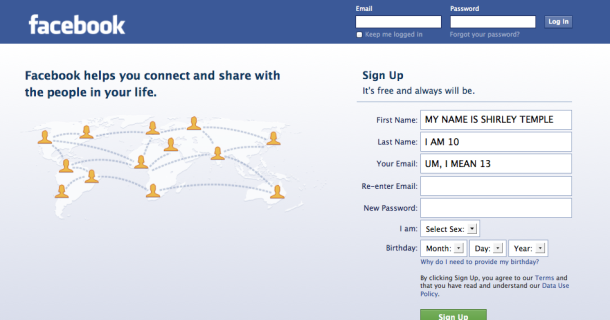 Apparently not, or at least according to a new study released by Minor Monitor. I would like to point out the self interest that the company might have in a study like this. The study says that 38% of the kids on Facebook are under 13, with an incredible 4% being under SIX. I'll remind you we're talking about physical age--if it were mental age, I'm sure the number would be much higher.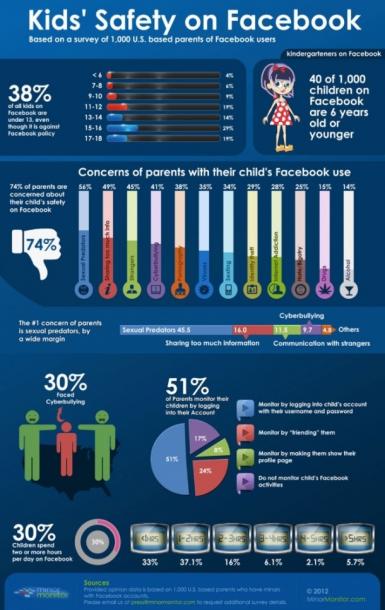 It's incredible to think that parents either allow their kids on Facebook or don't know that they're on there. Three-quarters of parents surveyed in this study admitted to worrying about their children's safety on Facebook, but it doesn't appear to have caused them to prevent their children from using Facebook.
The most feared issue of Facebook is, obviously, Sexual Predators. It wins by a large margin against "Sharing too much info." 17% of parents, according to the survey, do not do any type of monitoring of the kid's activities on the site. 51% log-in using a username and password, which I believe is technically against Facebook's Terms of Service. See the above info-graphic for more information.
Related Tags