Sony have been struggling over the years, and much more so in the last year or so. We know this, and with newly-appointed CEO Kaz Hirai steering the ship that is Sony, they are now hoping a new set of initiatives designed to revitalize the sluggish business will help. The new strategy is called "One Sony".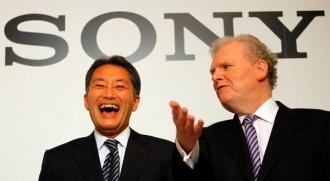 One Sony is said to focus on games, mobile and digital imaging in an effort to generate roughly 70-percent of Sony's total sales from these three divisions. Hirai's first big move is One Sony, and from his previous position within the PlayStation division of Sony, he is adding new titles to their downloadable catalog for the PlayStation Vita as well as the PlayStation 3, and will also improve subscription services on the PlayStation Network.
On top of this, the company is preparing better games for their tablet lineup and Vaio-based devices, as well as leveraging their accessories and peripherals market. Sony hopes to generate revenue of around $12.4 billion through gaming by fiscal 2014.
In the digital imaging market, Sony hopes to reinforce its development of image sensors, signal processing technologies, lenses and other key digital imaging technologies and leverage them in both its consumer products and broadcast/professional equipment. Sony are also talking of restructuring their television industry, and are said to be looking into expanding business into emerging markets like Mexico and India.