WD have just unveiled a new, 7mm tall 2.5-inch HDD that will slide straight into your already-thin Ultrabook, and other skinny devices. WDs new super-slim drives are capable of taking a shock of 400Gs, which is impressive as itself, but we're also impressed by the new single-platter WD Scorpio Blue drives being made available in both 500GB and 320GB capacities.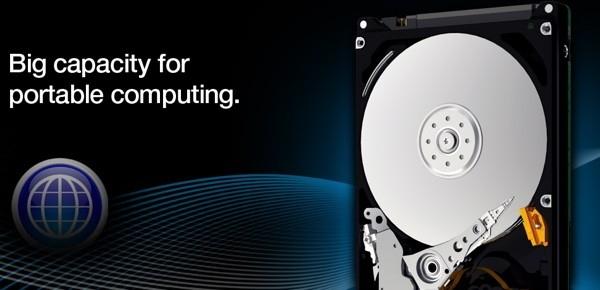 The drives still slot into the standard 9.5mm slots, making them perfect for virtually all small machines. Matt Rutledge, vice president and general manager for WD client storage products says:
Consumers want thin and light personal computers, but the limited storage capacity of SSD-based notebooks forces them to pick and choose what files to bring from their library. With the release of the new WD Scorpio Blue 7 mm mobile hard drives, WD is able to offer capacity, reliability and data-protection features combined with excellent power management all in a slim form factor perfect for thin and light notebooks.
The new 7mm 2.5-inch drives also set an industry record for the lowest power consumption. WD puts this down to "Advanced power management features and algorithms optimize the way the drive seeks data, which significantly improves power consumption".
The new drives will include a two-year warranty, with pricing on the 500GB set at $100, and the 320GB at $80.