Nicholas Merrill's Non-profit ISP start up promises fully encrypted, private Internet
Nicholas Merrill is creating a new non-profit ISP in which all data is encrypted and private.
Published Apr 11, 2012 5:36 PM CDT
|
Updated Wed, Jul 27 2022 3:40 AM CDT
0 minutes & 50 seconds read time
Sticking it to the man or sticking up for the consumer? I'll let you be the judge. Nicholas Merrill is creating a new non-profit ISP which he describes as a "non-profit telecommunications provider dedicated to privacy, using ubiquitous encryption." His goal is to create a system that is so encrypted that not even the ISP itself can snoop on its customers.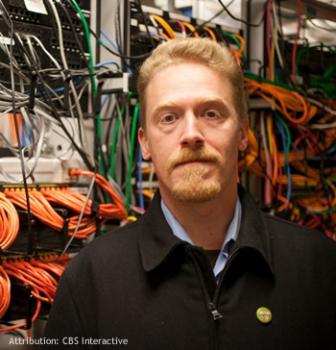 The system, theoretically, could make it impossible for the ISP to respond to copyright infringement requests or authority requests. You may ask how is this legal. Well, according to Merrill, it depends on a provision in a 1994 federal law called CALEA. The Communications Assistance for Law Enforcement Act makes sure that ISPs are not held responsible for decrypting data if they don't have the information to do so.
If Mr. Merrill creates the service properly, not even the ISP would know what's going on in the system. This would allow them to operate directly under the protection of the CALEA law. Merrill dealt with the government and FBI in a legal battle for 6 years over his NYC ISP. That caused him to come up with this plan to protect himself and his users. He is attempting to raise $2 million in the next couple of weeks before the service launches.
Related Tags